Welcome to my blog, Under Nevada Skies, with Julie Jones/Art from the Soul
Dec 23, 2020
What we are doing for this very first blog is to tell you that you can make a jigsaw puzzle with ANY of our images that are considered "prints" and by the time we have loaded everything on there will be plenty. There are lots now and people are already buying puzzles. In fact, we'll feature a couple right here. If you complete one of our puzzles, just send us a photo and we'll be happy to post it. You can do it anonymously, or tell us to use your first name or give us your full name.
Puzzles make great gifts whether to yourself or to someone else for a special occasion, a thank you, or for no occasion at all other than to have a distraction during these challenging times. It is a great family project too.
I got a puzzle for my niece of one of my astronomical art pieces because she was studying astronomy and we did a bit of homework together. It was nice to have that connection. I chose "Supernova Remnant." It makes a great puzzle. (Box may vary)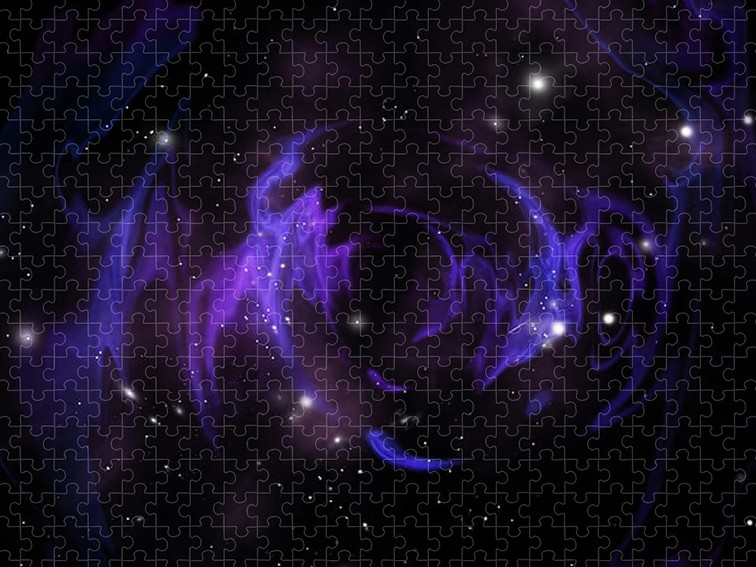 Gina T. was pretty excited when she completed "Red Yuca" She sent it to my Facebook page so here it is for you.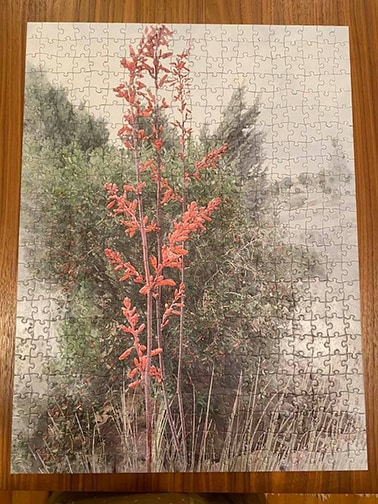 Send us your completed puzzle and we'll post it.
Thanks for visiting.